Leadership
NT Solar is an affiliate of National Trust Community Investment Corp (NTCIC) and finances the transformation of sustainable communities nationwide by leveraging Solar Investment Tax Credits (ITC) for commercial, municipal, residential, and utility installations. NT Solar supports solar investments by offering investors the opportunity to improve their tax efficiency while also serving their communities.
Meet the team financing a more sustainable future.
Karin Berry
Managing Director
Karin Berry serves as the primary business development and relationship manager with renewable energy tax credit investors and project developers. She directs the team for originating, structuring, underwriting, and closing renewable energy tax credit investments.
Karin maintains strong relationships with both investors and developers and has a deep reach into the renewable market with experience spanning 20 years and over $1 billion in investments. Prior to NT Solar, she served as Senior Advisor in the Office of Policy for the U.S. Department of Energy, Vice President of Guggenheim Capital Markets, Principal of Pave Energy Finance, and most re-cently, Senior Vice President of PNC Energy Capital. She has worked on renewable transactions all over the country for commercial, municipal, residential, utility, and non-profit clients.
Karin received a bachelor's degree from Samford University and a master's degree from the LBJ School of Public Affairs at the University of Texas, Austin.
Suzanne Brown
Interim President, NT Solar & NTCIC
As Interim President & CEO of NTCIC, Suzanne directs fundraising and acquisition opportunities, develops and implements overall strategy and new lines of business for the company, and coordinates governing board/staff relations. She also oversees the administrative and accounting functions of NTCIC, its subsidiaries, and its funds, and manages NTCIC's NMTC program.
Suzanne has 30 years of accounting and finance experience and has held various senior management positions in corporate accounting for both private and public companies. Prior to joining NTCIC, she worked for Enterprise Community Investment, Inc., where she was responsible for deploying over $100 million in NMTC capital, as well as overseeing compliance and investor reporting and served on their finance team. She additionally held other positions in corporate accounting and was a manager in the financial services practice of KPMG, a national public accounting firm.
Suzanne is a CPA and holds a Bachelor of Accounting, Magna Cum Laude, from George Washington University and an MBA from Johns Hopkins University.
Heather Buethe
Senior Director of Project & Asset Management
Heather Buethe is the Senior Director of Project & Asset Management of NTCIC and NT Solar and is responsible for overseeing the closing process for tax credit investments portfolio investments, as well as supervising the organizations' existing portfolio investments, including all post-closing financial disbursements, compliance oversight, and reporting. 
Heather has more than 12 years' experience in the tax credit industry. She began her tax credit career with the law firm Husch Blackwell LLP, where she counseled investors, lenders, community development entities, and developers.  She built an in-depth knowledge regarding the HTC and NMTC program requirements and learned how to navigate the complexities of real estate projects with multiple layers of financing.  Heather also spent over three years at a national bank where she managed complex, multi-tiered federal and state HTC and NMTC transactions with multi-million-dollar investments. Here she closed over twenty transactions using in excess of $145 million in equity and generating over $162 million in tax credits. 
Heather earned her bachelor's degree from Truman State University and her law degree from Washington University in St. Louis. She is a member of the Historic Tax Credit Coalition and Novogradac's Opportunity Zone Working Group.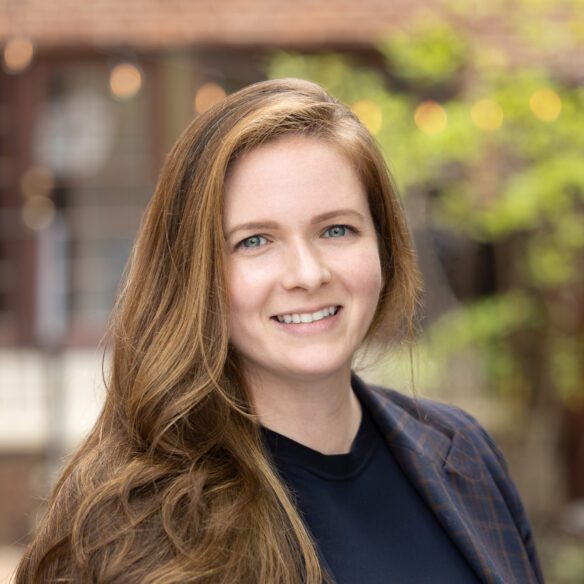 Alyssa Watt
Senior Transactions Manager
As a Senior Asset Manager, Alyssa is responsible for management of the rapidly growing investment portfolio of NT Solar from financial closing through the compliance period. 
Prior to joining NT Solar, Alyssa held positions in asset management with Brookfield Renewable's Terraform Power and, most recently, with the ConEdison Clean Energy Businesses where she was responsible for commercial management and technical operations of a mix of solar and solar+storage assets across North America. Alyssa began her career with the Department of Energy at Brookhaven National Laboratory and spent several years as an Environmental Engineer with Posillico Environmental before transitioning into the renewables space in 2017. 
Alyssa received her bachelor's degree from Villanova University and master's degree from the Earth Institute at Columbia University, where she studied energy policy and sustainability.
Bret Mosher
Managing Director of Credit and Portfolio Management
As Managing Director of Credit and Portfolio Management, Bret is responsible for the supervision of NTCIC and NT Solar's existing portfolio investments, including all post-closing financial disbursements, compliance oversight, and reporting. In addition, Bret oversees the onboarding process of the investment at closing, construction monitoring, project performance, and ultimately, the investor's exit. Currently, Bret and his team actively manage $1 billion in tax credit investments. 
Bret has over 25 years of experience in commercial real estate appraisal, tax credit underwriting, financing, asset management, and acquisition/due diligence across multiple asset types. Prior to joining NT Solar, Bret spent three years as an investment and acquisition manager at a private equity real estate investment company and was primarily responsible for underwriting potential deals, evaluating risks, and financial analysis. Bret also has five years of experience as a senior asset manager at Fannie Mae and managed a primarily residential portfolio of 35 assets with a total asset value of $1.1 billion. He provided direct asset management and fund oversight for joint venture market rate equity, mezzanine debt, and historic tax credit equity for acquisition, rehabilitation, and new development deals. 
Bret received a Bachelor of Business Administration in Finance from The College of William and Mary and an MBA in International Finance from Loyola College. 
Kevin Carder
Asset Manager
As an Asset Manager, Kevin is responsible for managing NT Solar's portfolio of solar tax credit investments during the compliance periods, which currently consists of over $400 million in solar assets under management. Additionally, he oversees the completion of post-closing equity installments, reviews annual financial statements, and ensures timely delivery of required reporting for developers and investors.
Kevin previously served as the Portfolio Analyst for NTCIC, producing financial reports and analyses for both Solar and Historic Tax Credit investments. Prior to NTCIC and his transition to the renewable energy space, Kevin worked over five years providing commercial real estate consulting and reporting services to developers, brokers, and investors. Kevin earned his Bachelor of Business Administration degree from James Madison University.